Wednesday, March 21, 1973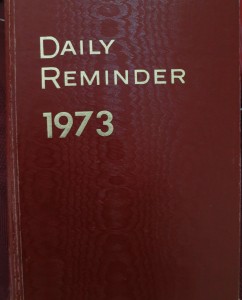 Went down to Brook's Stationery store at 20th and Irving Street today. Bought this journal. $3.50.
Stuff is getting expensive!
Wanna write down all the crazy shit happening every night in the Haight-Ashbury and Fillmore… so I can make sense of it all.
Only been a San Francisco cop for six months now—but it feels longer—and I sure feel older! I'm only 22!
Great Song just came on …
Love this song! That distinctive rhythm with building tension … and great lyrics.
It's become my theme song for what I deal with every night at work.