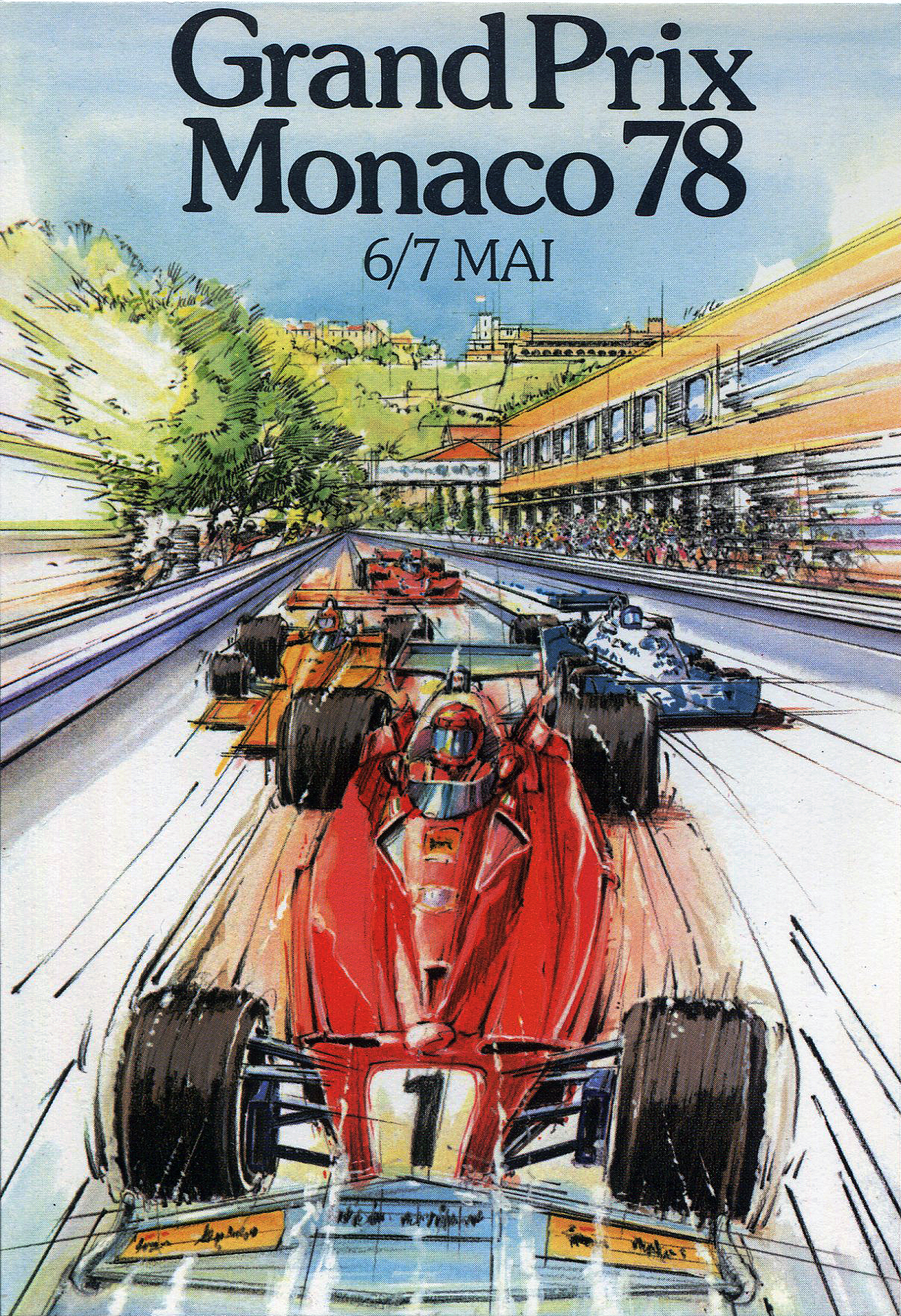 Sunday, April 29, 1978
Drove out to SFO tonight.
I followed some pimp driving his white Cadillac along Army Street. He had the whole deal– with a sunroof top, diamond in the back window and doing the "gangsta lean" — classic!
But you know what? Fuck you, pal! I'm out of here.
Off to the 36th Automobile de Monaco. The Grand Prix of Monaco! Formula One cars racing on the streets of the Principality. The trip-of-a-lifetime and my first visit to Europe.
This has been my dream fantasy since my senior year at S.I. when I saw James Garner star in the movie, "Grand Prix." I never thought I'd be able to do something like this. Going to be a great week.
I flew to LA and watched the sun set into the Pacific. At LAX I crossed over to the Air France terminal and caught a non-stop flight to Paris.
Flying the Atlantic for the First Time
If you want to write completely write a day off your life — take a trans-Atlantic flight. I left LAX at 2235. An incredibly smooth flight. I've never flown on a 747 before. I watched Woody Allen starring in the movie, "Annie Hall." I completely forgot I was in an airplane.
The flight took ten hours and fifty minutes to reach Orly Airport—Lindberg's flight to Paris 51 years ago — took a lot longer!
I changed planes in Paris and Jonathan Winters, the comedian, was on my flight down to Nice, France. The guy gave an impromptu performance while we were all waiting at the gate to depart. He is incredibly funny.
It was 2235 when I arrived in Nice and I took a bus to the Principality. I was tired but excited. When we arrived in Monaco the grandstands and the guardrails were already in place for the race next Sunday.
I checked into the Loews Monte Carlo with a room looking out at the harbor and the Mediterranean and I'm going right to sleep.
I haven't seen any pimps doing the "gangsta lean" driving Cadillac's in Monaco, yet.
Good night from Monte Carlo.