Sunday January 24, 1982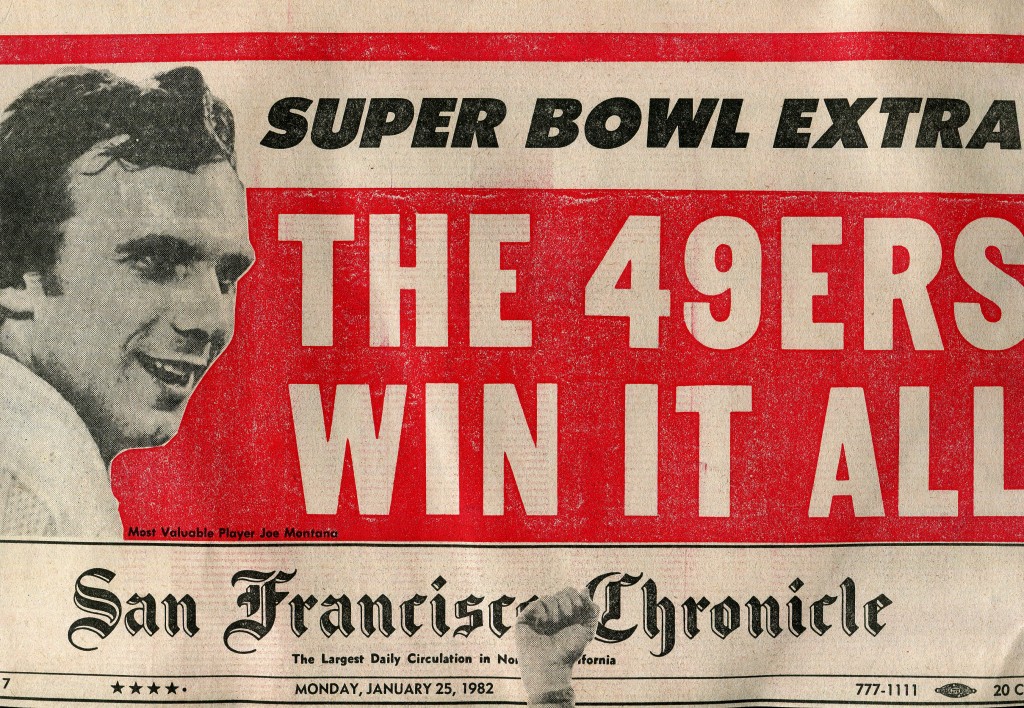 Today was an epic day and I'll take the memory to my grave with a smile on my face.They beat Cincinnati 26-21 in Super Bowl XVI.
What a long day! No sleep at all because I was so wound up.
I left the apartment at 0115 and headed to the Oakland Airport for the DC8 World Airlines charter flight leaving at 0500.
Plane arrived jn Detroit at noon EST. It was dark and gloomy, but no falling snow. The roads were cleared but it was cold — probably below zero. I've never felt the cold go right through my clothes like that.
My group got to the Silverdome without problem, but I heard other people had serious ones — including one of the 49ers team buses.
We parked and then walked and glided over ice and crushed snow to reach the stadium. The blowing wind burned my face.
Inside, I found my seat. Second deck about the five yard line. East Gate Section 318, Row 21, Seat 8.
Jim Lange, the host of the Dating Game and a DJ on KSFO, was sitting two rows in front of me.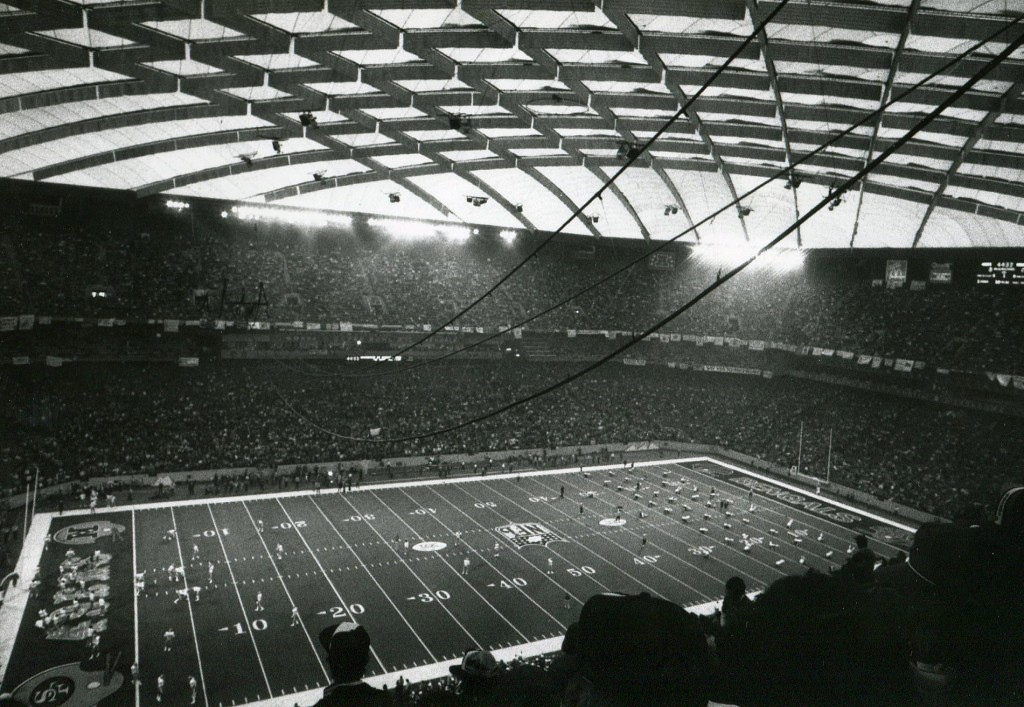 The game was great. We lead 20-0 at halftime. Then had a few anxious moments in the 3rd quarter. But we hung on and won.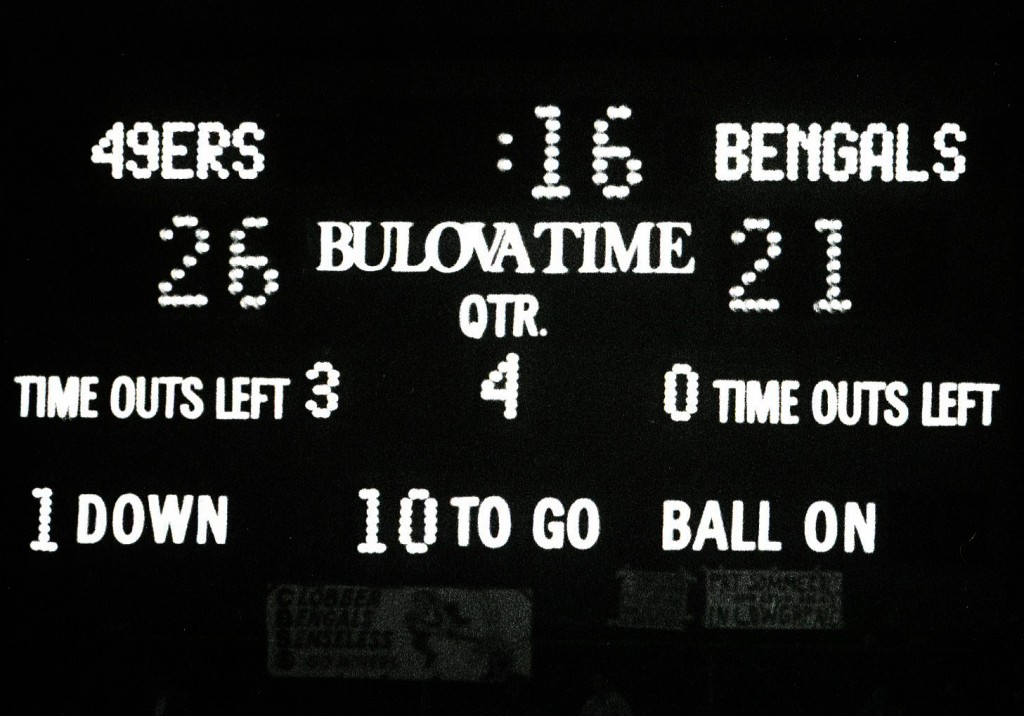 Wow! Hard to believe. We finally win a championship in San Francisco!!!