Sunday, January 9, 1977
A day I'll never forget.
I got to see the Oakland Raiders win Super Bowl XI as they beat the Minnesota Vikings 32-14! I sat in the end zone, Tunnel 14, Row 17, Seat 15. It was a good seat. I brought my camera and shot some pictures.
I got a picture of Casper's TD catch right in front of us. Later, Willie Brown picked off a pass and ran it in for a TD. We made a full day of it. Game time was 1230 and we got to the Rose Bowl about 0845, before they even opened the gates. The weather was nice, a little hazy. We left the stadium about 1545. Got out of the parking lot pretty quick and got on Highway 5 north, back to San Francisco. We ran into some really heavy tule fog in the valley.
Colin and I had a pretty good talk about the old football days back in '66 when we played at St. Ignatius for Coach Lou Paganini. What a hard-ass. But we pulled off that miracle play, with 30 seconds left in the game to win the Championship.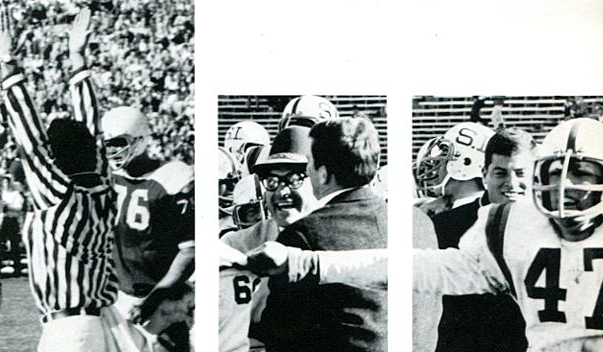 That still is probably the best moment of my life! Miracles do happen. Sure did that day. Can't believe ten years has gone by that fast.
What a great memory.
You know, I didn't think about San Francisco and the SFPD at all this weekend.
I want to try and travel and see some of the great sporting events.
I've wanted to see the Indianapolis 500 since I listened to it on the radio riding in my father's car back on Memorial Day 1957.
Maybe I'll do that in May.
Thank you for a great weekend.