Sunday May 7, 1978 — Race day in Monte Carlo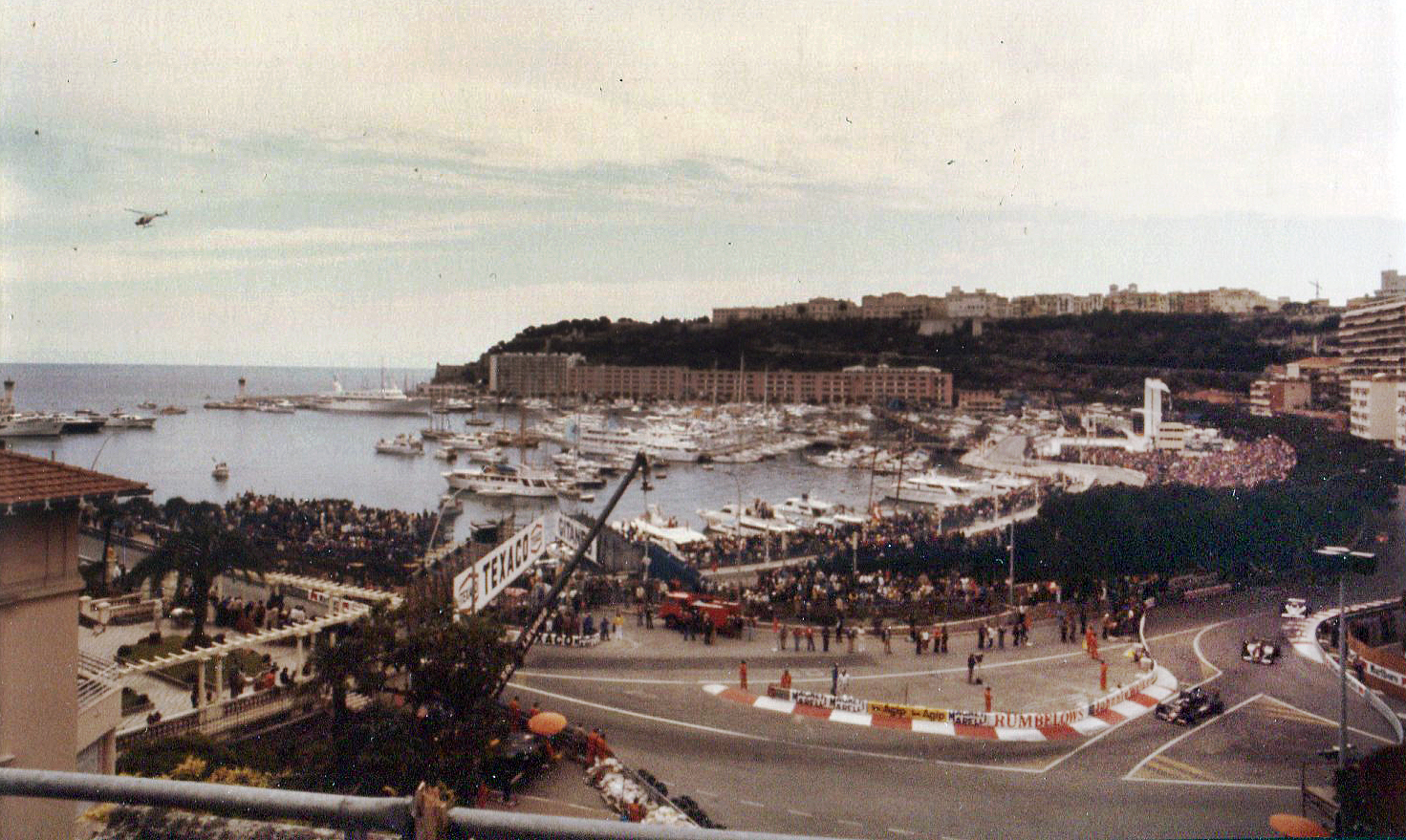 My biggest dream fantasy was played out this afternoon at 3:30 as I watched the Grand Prix of Monaco.
The gray and overcast day reminded me of some of those Kezar Sundays watching the 49ers as a kid. I thought about that as I walked through the crowds to find my seat in the Ste. Devote corner just past the start/finish line.
The Grand Prix of Monaco.  Oh my God!
This was big time. Prince Rainier drove Princess Grace around the course before the start in a silver convertible Rolls Royce with a guy in the back seat holding the Monaco flag.
Then they fired up the race cars, took a parade lap, and formed up for the standing start. The tension and drama was off the charts. They dropped the flag and 20 cars raced at high speed towards the Ste. Devote corner below me.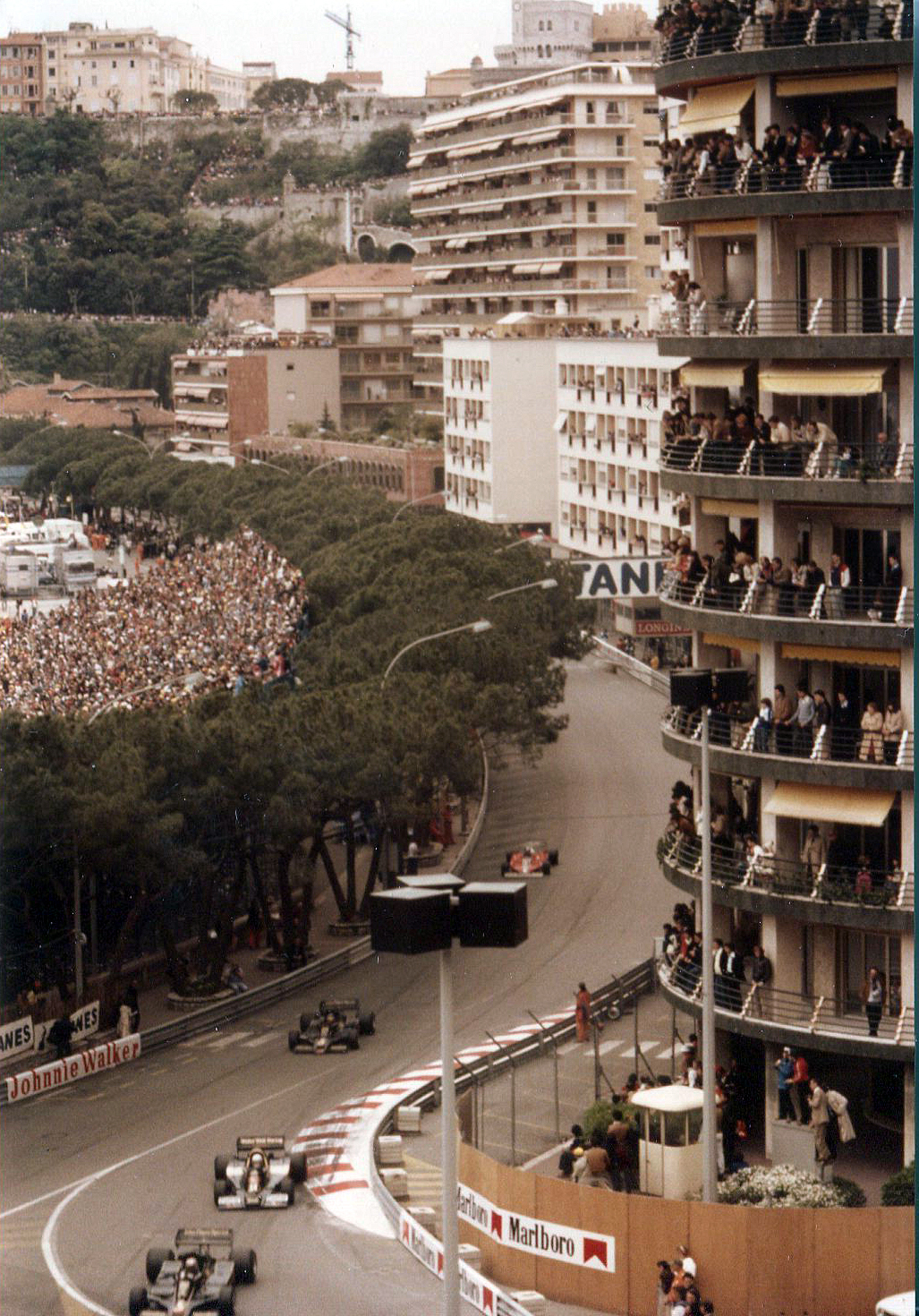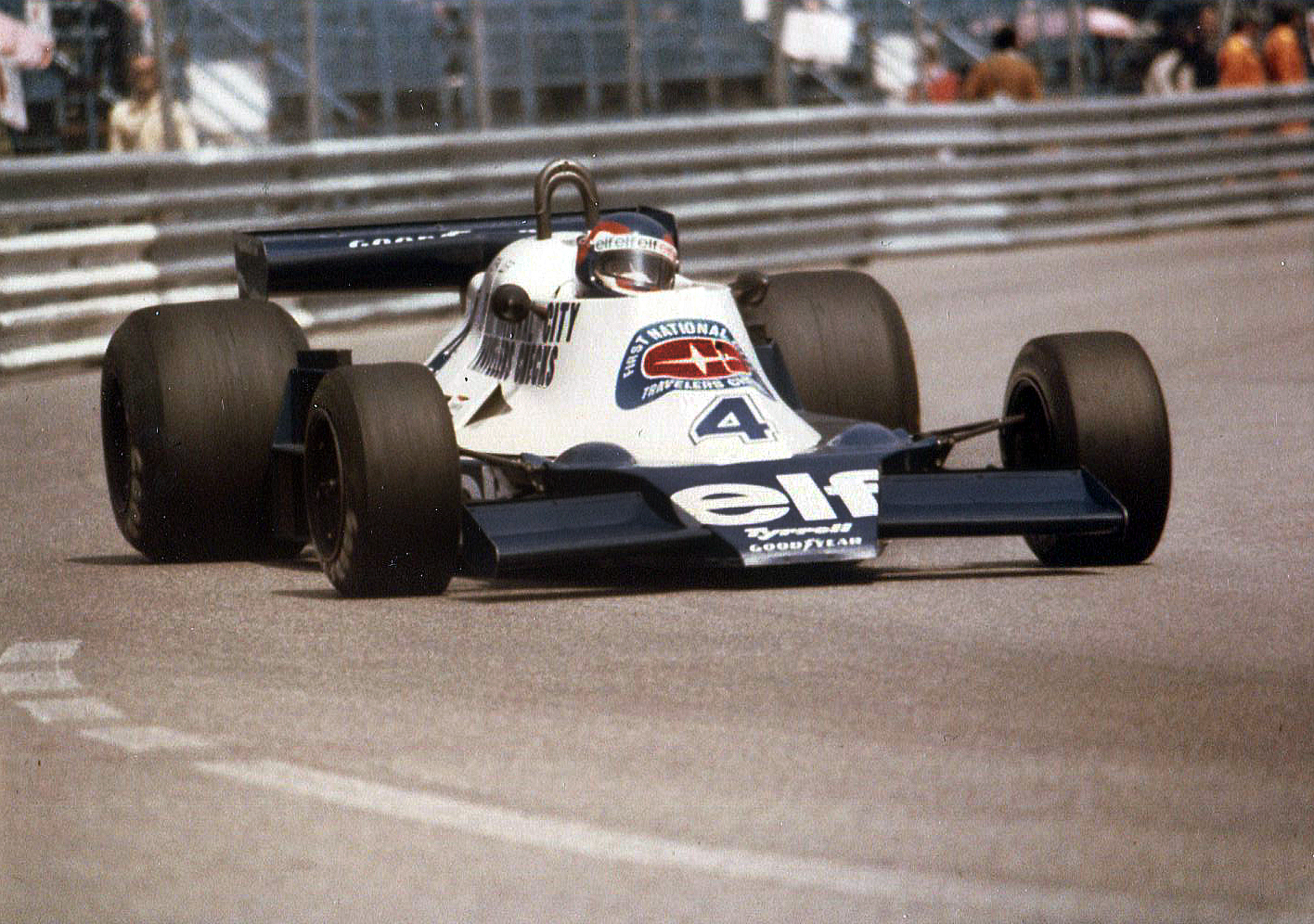 Patrick Depailler, a Frenchmen, driving Elf Team Tyrrell # 4, won the race. Niki Lauda was second. Mario Andretti, the American, finished 11th, six laps behind.
No hurry to leave at the races conclusion, I just sat in my seat feeling appreciation and gratitude for the experience and wondering what the future is going to bring when I get back in San Francisco. Coming here was a huge fantasy that took my mind completely off the problems back in San Francisco and what I'm going to do with my life. It's scary how the city, the job and work environment is changing so dramatically.
Maybe it's time to do something else besides being a San Francisco cop.
How about find a woman to fall in love with, marry and raise some children. How about moving out of San Francisco — the only place I've ever lived. What should I do, I don't know — but I sure had a great week!