Monday January 11, 1982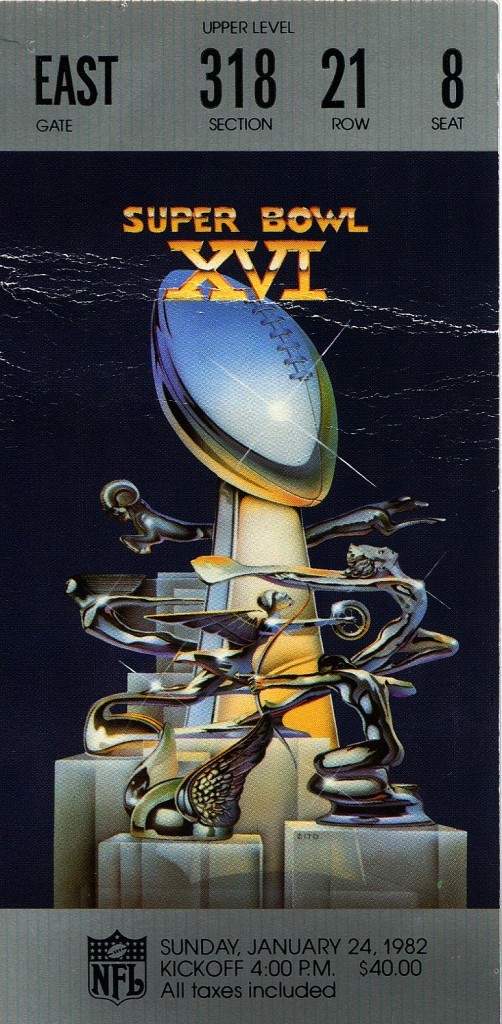 I got up at 0630 to check the San Francisco Chronicle to see if we really did beat Dallas yesterday.
WE DID!!!!! WE'RE GOING TO THE SUPER BOWL!!!!!
So I saw an ad in the Sporting Green advertising tours to the Super Bowl and started working the phone. They had $40.00 face value tickets for …. $100.00 Got one. It's worth it. This may never happen again.
They also had a same-day plane tour to and from Detroit with bus transfers to and from the stadium for $475.00.
I'm going to the Super Bowl!!!!